Hits: 9
Offering leading brands such as Itema, Saurer, Jakob Müller, Comez, Xetma, Martel and Loepfe to the Turkish Market, Bilol Mümessillik brought the Turkish textile industry together with a new technology brand; Prashant Group. India-based Prashant's weaving and knitting preparation machinery and factory automation and intra-logistics machine will be represented in Turkey by Bilol Mümessillik.
Founded in 1975, Prashant manufactures several machinery and equipment for the textile industry. The Indian brand achieved a rapid rise by cooperating with Italy-based Gamatex and Ferber, one of the strongest machinery manufacturers, and with Westpoint, USA. Prashant managed to capture a significant share in the global market and respond to customers' demands with its technological and cost-effective solutions. The company provides service to the textile industry with its weaving and knitting preparation machines.
Bilol Mümessillik Sales Manager Sertaç Filat said that as a company, they have been operating with the leading companies of the textile industry for more than a century. Stating that they have a long experience in weaving and knitting preparation machines, Filat said; "Besides the experience, we have a serious access network in Turkish textile life thanks to the companies we continue our agency activities".
Prashant will be stronger in the Turkish textile industry
Sertaç Filat said that the cooperation between Bilol and Prashant started during the pandemic when the Prashant Group contacted them in search of a partner that could strengthen their activities in the Turkish textile industry. Filat; "We made a decision on cooperation during the short meeting process. We believe that this will benefit both companies and will be the beginning of a long-running story for both companies. Thanks to this cooperation, we will provide the Turkish textile industry with weaving and knitting preparation technologies at competitive prices, which will provide an advantage to textile manufacturers in terms of investment and operating costs".
Noting that several Prashant solutions will be offered to Turkish textile manufacturers with the assurance of Bilol Mümessillik, Filat listed these solutions as follows; "direct warping machine, sizing machine, sectional warping machines, indigo preparation lines (sheet dying, rope dyeing and beam to bobbin winding), in-production logistics and automation machines. Filat; "We will deliver the highest technology in the global market with the most economical investment with these machines to Turkish Market. For example, there is no other company that can offer the technology of the Prashant beam to bobbin winding machine. We are also confident that our customers will want to work with Prashant products because of our long-term relation and their confidence in our service quality".
Expressing that after-sales services are of great importance in terms of marketing as well as sales, Filat informed that they will provide uninterrupted and comprehensive spare parts and technical services for Prashant, as in all other brands they represent.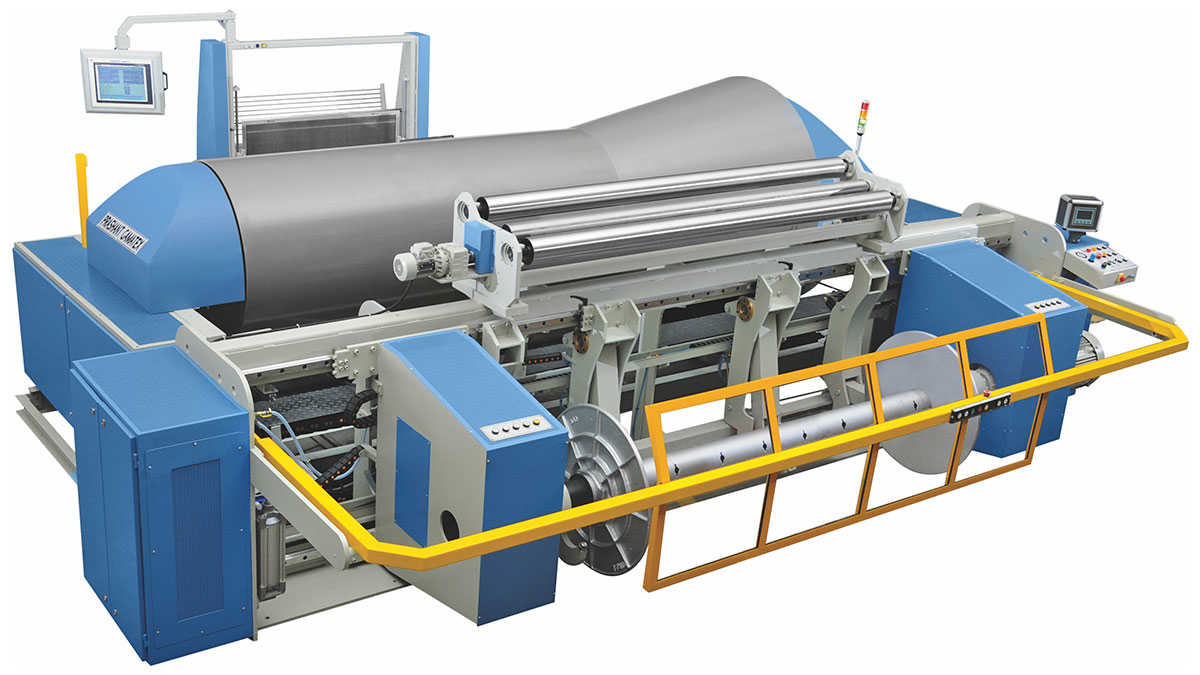 The effects of the pandemic will still be seen in 2021
Sertaç Filat said that due to the difficult conditions brought about by the pandemic and the increasing investment costs, many textile manufacturers delayed their investment decisions and preferred to continue working with the existing old machines. Informing that investments in home textiles continued in the first period of the pandemic, Filat stated that investments in the apparel sector are still at low levels. Filat noted that thanks to brands that appeal to many different sectors, they overcame this process with little damage.
Arguing that the pandemic will play a decisive role in 2021, Filat disclosed that they anticipate that investments in technical textiles will increase, while investors in the home textile and apparel sectors can make instant decisions according to the pandemic conditions. Sertaç Filat concluded his words as follows;
"The apparel industry in our country and all over the world is progressing far below its normal yearly target. Of course, this inertia affects not only fabric manufacturers but also garment and garment accessory suppliers. The upward action of the apparel industry is our greatest wish. In the second half of 2021, the decrease in the number of cases with vaccination may cause the sector to move.
Despite this stagnant picture in the field of apparel, the positive momentum in home textiles made everyone in the sector smile. In this process, we believe that home textile brands and manufacturers in our country will have a significant share in the global market. Another surprise positive development brought about by the pandemic was in the production of technical textiles. We see that investments in our country are increasing in this area. We can reach a serious position with new investments in some sectors that have had a low rate in global production until last year".