Hits: 24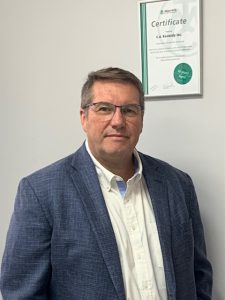 LAWRENCEVILLE, N.J. — September 18, 2023 — Datacolor, a global provider of color management solutions, today announced a new authorized agent, C.A. Kennedy Inc., a premier distributor and solutions provider for the textile industry in Canada.
Through the partnership, C.A. Kennedy will represent Datacolor to provide Canadian textile companies with Datacolor's innovative color measurement instruments, software, lab equipment and color certification services.
Founded in 1961, C.A. Kennedy brings over 60 years of expertise in textile machinery, testing, recycling and sustainability solutions. With an extensive customer base across Canada, C.A. Kennedy will enable Datacolor to expand its reach and better serve Canadian businesses with its trusted color management tools.
"We are thrilled about this new collaboration with C.A. Kennedy, an ideal partner given their in-depth knowledge in the Canadian textile industry," said Suleman Madha, Director of Sales & Support in the Americas at Datacolor.
"Datacolor's high-quality color management solutions will greatly benefit our customers as they strive to improve efficiencies and get color right the first time," said Giovanni Amicone, President of C.A. Kennedy Inc. "I look forward to a strong alliance with Datacolor with many successful years ahead."
For more information about Datacolor's products and services, visit www.datacolor.com. To learn more about C.A. Kennedy, visit www.cakennedyinc.ca.
Posted: September 18, 2023
Source Datacolor